Bunkerkings Supreme Goggle Bag – Highlander Camo
Schütze und verlängere die Lebensdauer Deiner Maske mit der Bunkerkings Supreme Goggle Bag. Du hast sogar extra Platz für ein Ersatzglas. Die Supreme Maskentasche ist vollgepackt mit Funktionen, aber was Du wahrscheinlich am meisten genießen wirst, ist der Schutz, ohne obszön viel Platz in Deiner Ausrüstungstasche zu beanspruchen.
Produktbeschreibung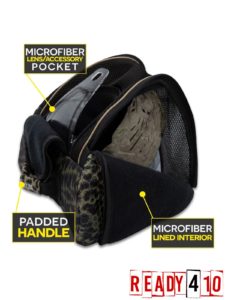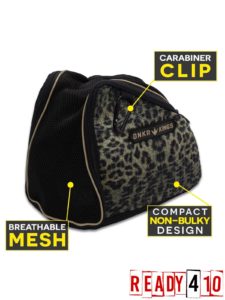 Protect and extend the life of your goggle with space for a spare lens using the Bunkerkings Supreme Goggle Bag. The Supreme Goggle Bag is packed with features, but what you'll probably enjoy the most is protection without taking up an obscene amount of space in your gear bag.
The Supreme goggle bag interior is lined with both microfiber and a soft breathable micromesh that will vent moisture in between games. Proper ventilation is not only crucial to keep your goggle feeling and smelling good, but most importantly, the accumulation of moisture would otherwise damage your thermal lens antifog performance. An additional microfiber lined pocket sits inside the goggle cavity, allowing you to store a spare lens or other accessories.
Inserting the goggle with the top side of the frame pointing down (soft side of the facemask pointing up) in between two semi-rigid foam panels eliminates the need for bulky plastic which drastically reduces the usable space of your gearbag. Simply place your goggle into the bag with the top of the frame pointing down and place it in your gear bag that same way. Or quickly attach it to the outside of your backpack using the convenient carabiner clip.
Fits all CMD, VIO, and Ascend Goggles as well as virtually every other goggle on the market.
Key Features
Compact non-bulky design
Microfiber lined interior
Microfiber lined lens/accessory pocket
Carabiner clip
Soft breathable mesh
Padded handle
Nur angemeldete Kunden, die dieses Produkt gekauft haben, dürfen eine Bewertung abgeben.