Bunker Kings Supreme Paintball Knee Pads V2
Schutzausrüstung, die aus mehrjähriger Erfahrung im Extremsport entwickelt wurde. Konstruiert aus von Bunkerkings entwickelten Materialien und entworfen, um Dir königlichen Schutz und Qualität zu bieten, ohne Deine Beweglichkeit zu beeinträchtigen. Aufgrund der Kompressionspassform dieser Pads wird empfohlen, eine Nummer größer zu bestellen.
Lieferzeit: 2 - 5 Werktage
Produktbeschreibung

Bunkerkings have ensured that their high end protective gear is now even more comfortable than ever before, whilst staying put during every game.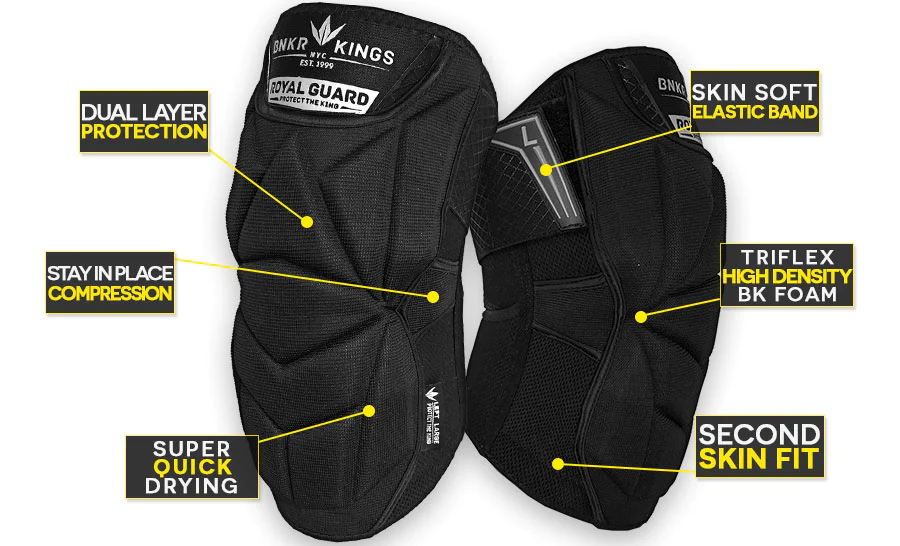 Originally designed protective gear developed from multiple years of competitive extreme sport experience. Constructed from Bunkerkings developed materials and designed to give you royal protection and quality without decreasing mobility. Because of the compression fit nature of these pads, it is recommended to size-up and go with a larger size than normal.
The new Supreme Pads are original in many ways. With BK's unique high density dynamic foam, which is dual layered in high impact zones and compression materials for second ski fit these pads will stay in place and keep you rash free.

Key Features
Stay-in-Place Inner Compression Sock
Hand & Wrist Protection w/ Thumbhole
Second Skin Fit
Double Ventilation
Super Quick Drying
Skin Soft Elastic Band
Dual Protection Layer
Tri-flex Protection with High Density BK Foam
Duraflex Covering
Größentabelle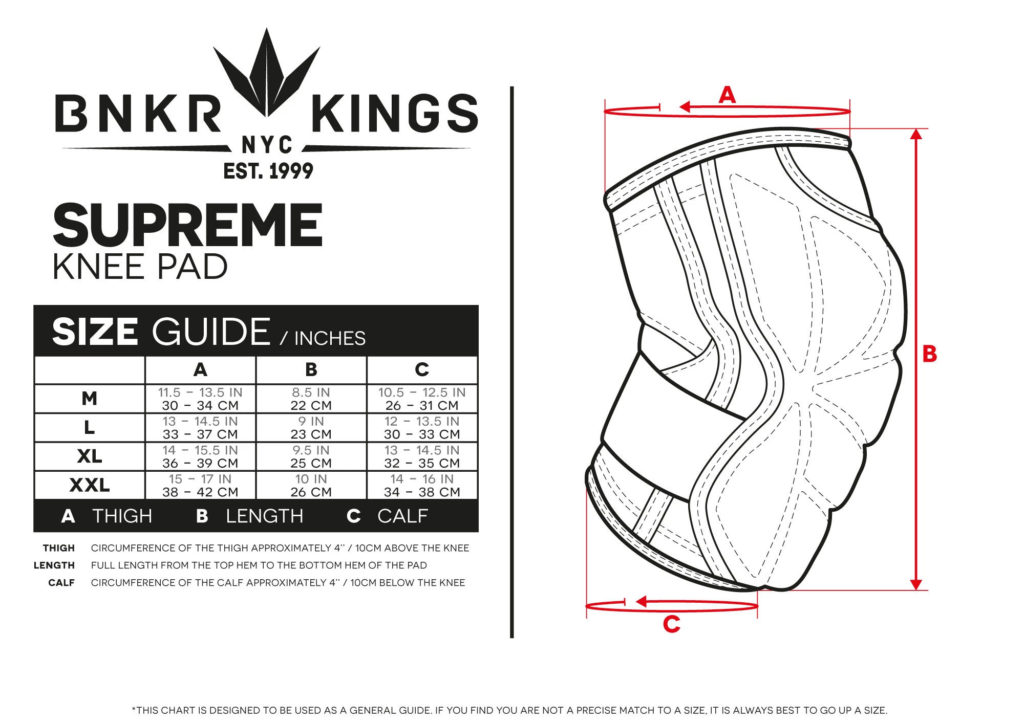 Nur angemeldete Kunden, die dieses Produkt gekauft haben, dürfen eine Bewertung abgeben.